1. Woodworking
Woodworking is pretty much synonymous with garage hobbies, so we can't go without mentioning this one. Whether you're a novice or an old pro, woodworking is the perfect way to enjoy the satisfaction of a hands-on craft—that you can actually put to use when you're done. (Sorry to all you geocachers!) Start with a simple project, and make sure you have all the essentials like a power saw, hand saw, hammer, drill, and sawhorse.



2. Car or Motorcycle Restoration
Car restoration is another typical garage hobby for men—but hello—women can absolutely join in the fun, too. There's nothing like seeing a scrap of metal turning into a working vehicle to make you feel accomplished. Grab your mechanic's creeper and tinker away! If you're a beginner, look for cars that need only a few fixes (like a new engine). Only adventure into paintwork or bodywork once you have some experience under your belt.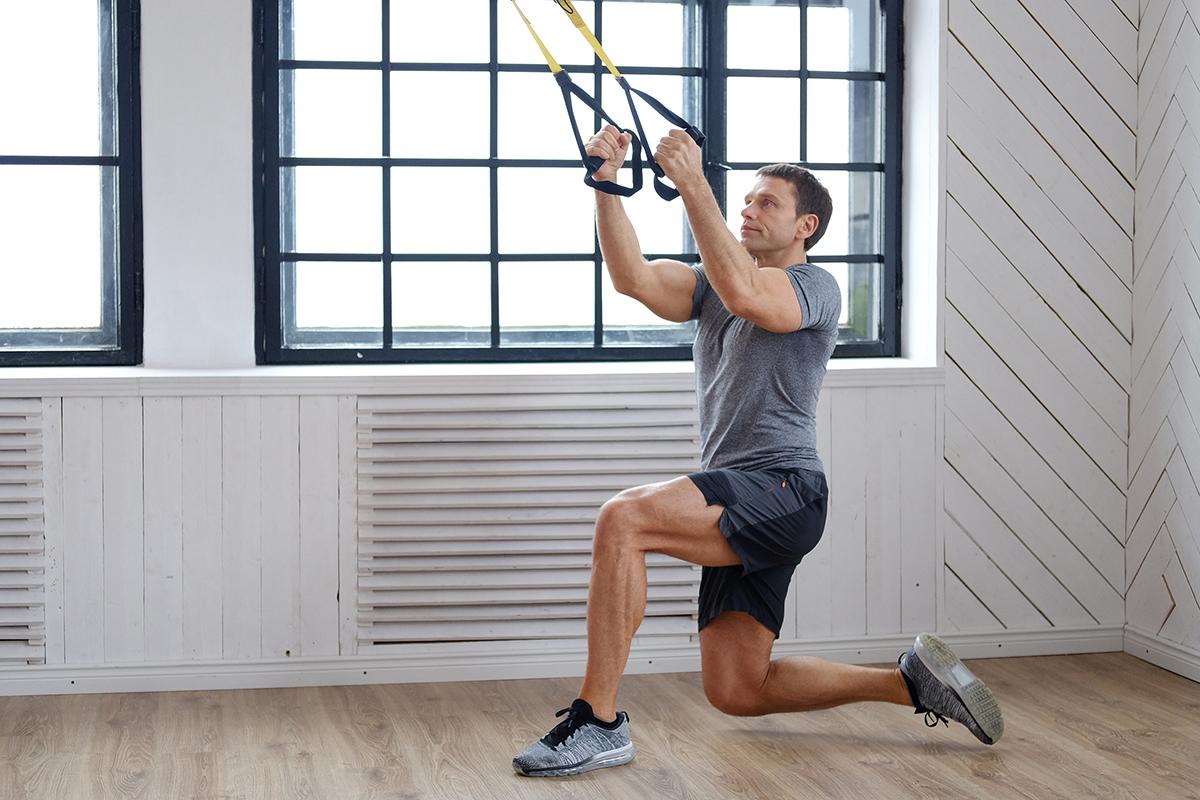 The garage is a versatile place for stretching, yoga or even working with weights.
3. Exercise
Feeling a little out of shape? Head to the garage to get your sweat on. This is the ideal space for a whole slew of workouts, so if you're not the treadmill type, don't let that deter you. Turn your garage into a serious workout space or simply pull out a mat and try yoga, weight lifting, HIIT workouts, or pilates.
You'll be more likely to stick to it if you schedule it into your week, and choose a workout buddy—we hear the dog's free, but frankly, they're crap at spotting—to keep you in check.
Bonus: Clearing the garage before you get started totally counts as extra calories burned.


4. Painting
Painting is a good indoor hobby for any age or talent level. And while renting out a studio can get pricey fast, your garage can be transformed into a totally free art studio. All you need is an easel, paints, brushes, drop cloth, and a canvas to become the next Bob Ross. If you're new to the hobby, head to YouTube for some great tutorials. Let us know how it goes when you try to talk your partner into being a nude model, all right?
Pro tip: Make sure your garage is well lit, or keep the garage door open while you paint.
5. Beer Brewing
Looking for a unique hobby to do alone? Beer brewing might just be your new thing. You'll need a brewing kettle, fermenter, sanitizer, and a few other supplies to get started. Once you've prepared your equipment, you can set up your garage home brewery. Then it's time to brew, ferment, and bottle. Your friends are definitely going to support this new hobby. And you might want to give your partner a few samples before you bring up the modeling from earlier.


Throwing darts is a great way to have some fun competition.

6. Darts
Darts are another classic hobby for men at home. Why, you ask? Well, dart boards are affordable and provide an easy way for the dudes to escape the kitchen during the next dinner party. But hey, we might just consider that a win-win for everyone. Are darts really only for men? They don't like to be shown up—maybe just let them have this one.

7. Play an Instrument
Let's be honest—learning an instrument isn't really that fun for the first little bit. And even if you are having fun, your housemates certainly aren't having fun listening to you. Save them the pain by heading to the garage to hone your skills. You can even build a soundproof space by installing noise-reduction partitions, heavyweight carpet, and acoustic blankets.

8. Collecting
Sure, your art collection is going to look fabulous displayed on the walls of your home. But your Star Wars memorabilia? Or your comic book collection? Not so much. Unless you're living alone, it's probably best to reserve your collections for the garage. This is your safe space to nerd out all you like. Just make sure you install shelves and research how to preserve your collection for posterity.



9. Whittling
Whittling may be a thing of the past, but we predict it's going to make a comeback. There's no better way to achieve zen than when you're letting your mind wander as you whittle. And the best part? All you need is a knife and a chunk of wood. Choose a softwood like basswood, pine, or balsa to get started. Then use a basic pocket knife or special whittling knife to create a work of art. (Wear gloves if you're a newbie—we don't want your blood on our hands!)



10. Photography
Why yes, you can have a photography studio right in your very own garage. All it takes is the right stands, backdrops, and lighting. Purchase some seamless paper and roll it all the way to the ground to create a professional setting. Then position apple boxes or stools to create frame-worthy portraits, all from your messy garage.
Start Your Hobby with Flow Wall
Maybe this list has left you inspired to dive into a new garage hobby (or two?). So where should you begin? Grab everything you need to organize your tools and gear from Flow Wall. Whether you want to turn your garage into a greenhouse or transform it into a game room, you'll find the perfect shelves, hooks, and cabinets to set you up for success.