Our Advantage
Learn more about how the Flow Wall system works. Organize your garage and see all the benefits our garage storage system can offer you.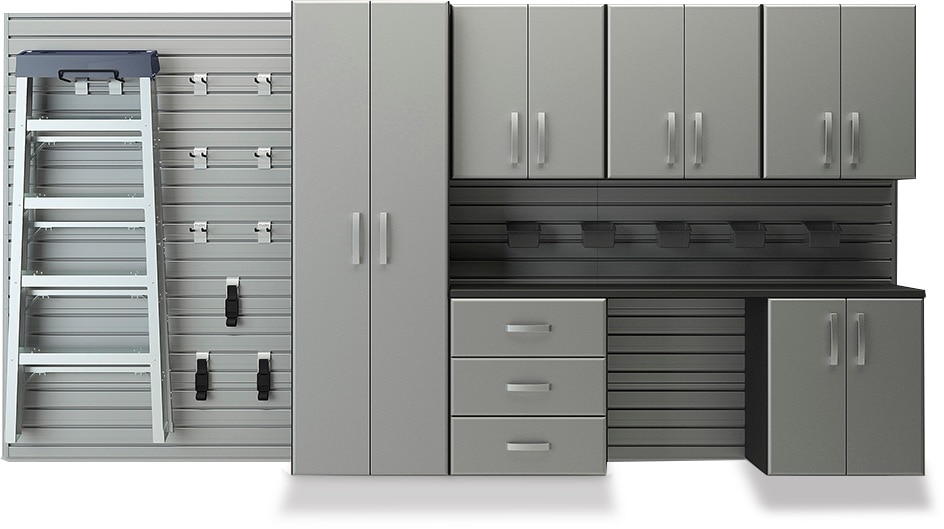 +
Stylish
Certified "Class A" interior finish
Strong and durable materials built with a sleek, modular design
Color matched installation accessories create a clean, unified finish
+
Durable
High density polymer slatwall panels
Flow Wall panel is among the strongest in the market
13 gauge steel hooks and shelves
Rubber non-slip coating hooks
+
Versatile
Fully adjustable shelves, hooks, and bins
Easy to rearrange to fit your needs
Multi-purpose accessories suit virtually all of your storage needs
+
Off the Floor
Cabinets and accessories are raised off the floor
No cabinet legs makes cleaning easy
Storing items on the wall frees up your valuable floor space
+
Easy Install
Simple to install using a tape measure, drill, level and stud finder
All installation accessories are included (screws, dowels and finish strips)
Easy to get started on your storage and organizational needs
+
Expandable
Multi-dimensional, never stuck with one configuration
Evolves as your life evolves
Expand to fit and fill your space
How the Flow Wall® System Works
Every Flow Wall system starts with the slatwall panel.
All the other Flow Wall components click into the slatwall panel.

Slatwall Panel
Patented Flow Wall Slatwall Panel
Our patented slatwall panel is the perfect foundation for your home storage solutions. Featuring our unique click-in design, our system allows you to customize your space to fit your storage needs. Easy to install and maintain, our panels grow as your storage needs grow, clearing clutter off your floor with wall mount storage.
Flow Wall Cabinets & Drawers
Our cabinets and drawers are constructed form a high density press board with textured PVC laminate, with doors constructed from a high quality MDF. Carbon Fiber doors are wrapped in a textured finish that enhances the leading-edge design of our systems.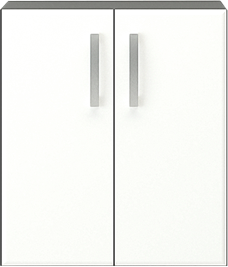 Cabinets
Our cabinets provide great overhead wall mount storage. These 26-inch high wall mount cabinets include an adjustable shelf to fit all of your miscellaneous items.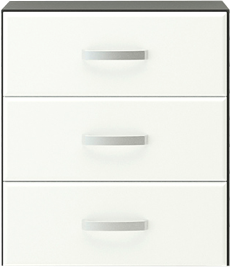 Drawers
Our Drawer Cabinet has three deep drawers to make the perfect solution for wall storage. Each drawer holds up to 50 lbs, making it the perfect solution for tools, toys, and more.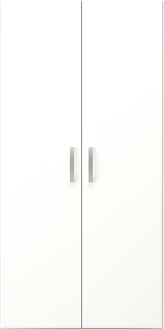 Jumbo Cabinets
Jumbo Cabinets keep your gear off the floor and behind closed doors with maximum storage space. This 72-inch high wall mount cabinet includes four adjustable shelves to fit all of your storage needs.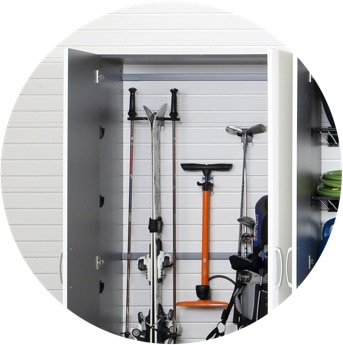 Backless Cabinets
Cabinets clip into the panel
If you're looking for a way to conceal the clutter in your garage, Flow Wall has excellent cabinet and drawer storage options to do just that. Regardless of whether you prefer cabinets or drawers, both come in a variety of sizes, making it easy for you to find one that fits your budget. At Flow Wall, we make it easy for you to find solutions to fit your garage storage and organization needs.
Shop Cabinets
Hooks
Hooks clip into the slatwall panel
Hanging your gear and equipment is easy with our patented click-in-hook system. To use, simply slide the upper half of the hook underneath the groove of the slatwall panel, and aim down as you push the bottom half into the groove below until you hear it click in. If you want to change the placement, simply push up on the hook to snap the bottom half out, and move or slide the hook to the desired location.
Shop Hooks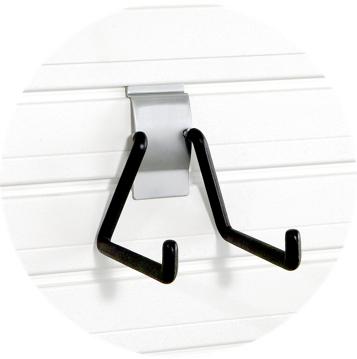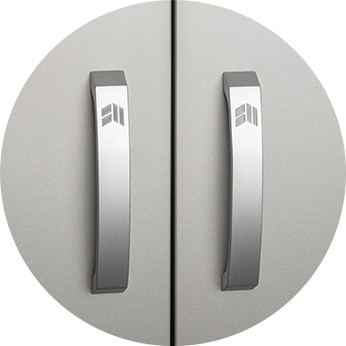 Soft Close Hinges
& Handles
Our cabinets feature soft-close hinges to avoid slamming doors. Sturdy metal handles, embossed with the Flow Wall logo, grip easy to give a smooth flow when opening and closing the doors.
View Video
Organization & Storage Solution
Flow Wall is the most effective way to organize your garage, laundry room, tool shed, and more. With our innovative designs, you can create a custom storage space that will help you eliminate clutter, organize your belongings, and more easily find what you need. You can purchase our cabinets, shelves, and bins separately, or get the whole package with our lifestyle and starter sets.
Not sure where to start? Our planning guide will walk you through the process of identifying your storage needs, measuring your space, and finding the right storage equipment for your needs. We're here to help you make the most of your space.