Testimonials and Reviews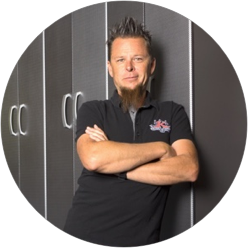 Flow Wall is definitely designed for life. I'm a Designer and I love things that fit and finish perfect.
Dave Kindig ofKindigit Designs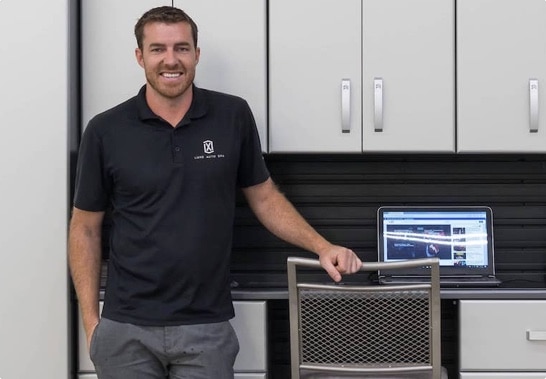 "I can't say enough great things about Flow Wall and their team! We recently moved our business from a 3000 Sq.Ft. shop to an 18000 Sq.Ft. and were in dire need of a Wall organization system. We started with one work area to ensure we were satisfied with the quality and that it was going to meet our needs. 2 months later we are now outfitting our 4th work area! The ease of install and capability of the open cabinet backs exposing the slat wall for organization is unlike anything on the market!"
Cougar Elfervig, Luxe Auto Spa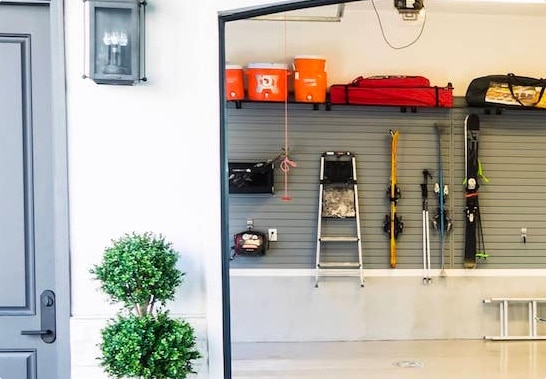 "We purchased a full Flow Wall system for our new home that has an 11 car garage. The home was to be featured in the Parade of Homes in 2017, so we were very selective on which Vendors we chose to participate. We had over 16,000 visitors to the home and most of them commented on the garage space and the flow wall system. The quality of the carbon fiber cabinets and the usage of the hooks, baskets, and straps make it incredibly versatile. Now that we have moved into the home, I love the entire system. I would highly recommend it to anyone looking for high-quality garage storage."
Josh and Danielle LindseyParade of Homes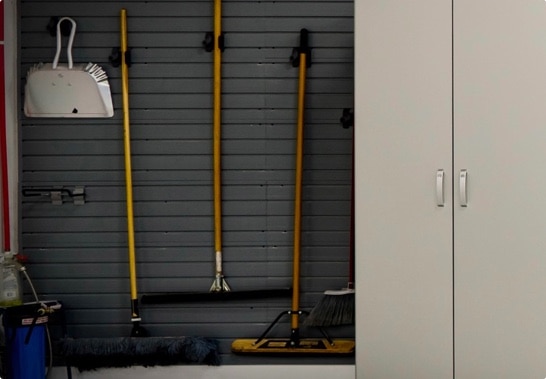 "We've had our flow wall up now for a couple months I couldn't be more satisfied! We had purchased some cabinets from Home Depot a year prior and they had complete fallen apart!"
Trevor Hoyt Envision Wraps